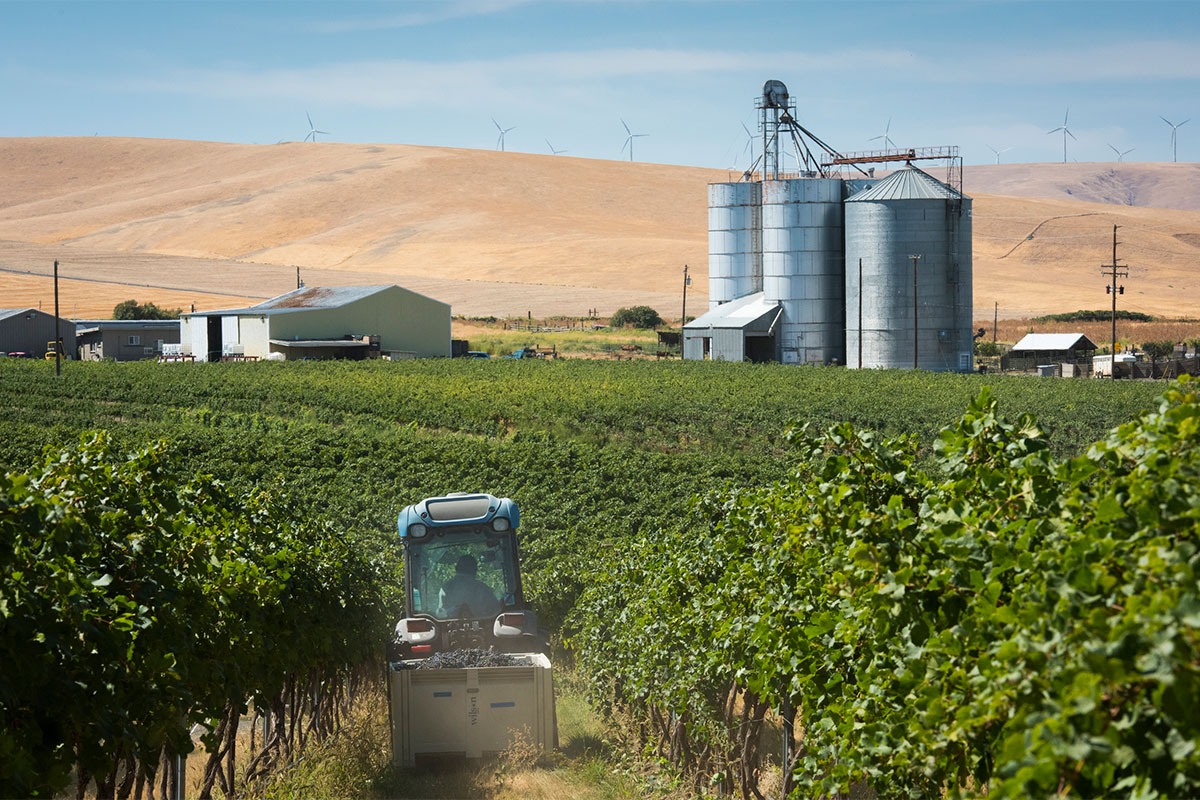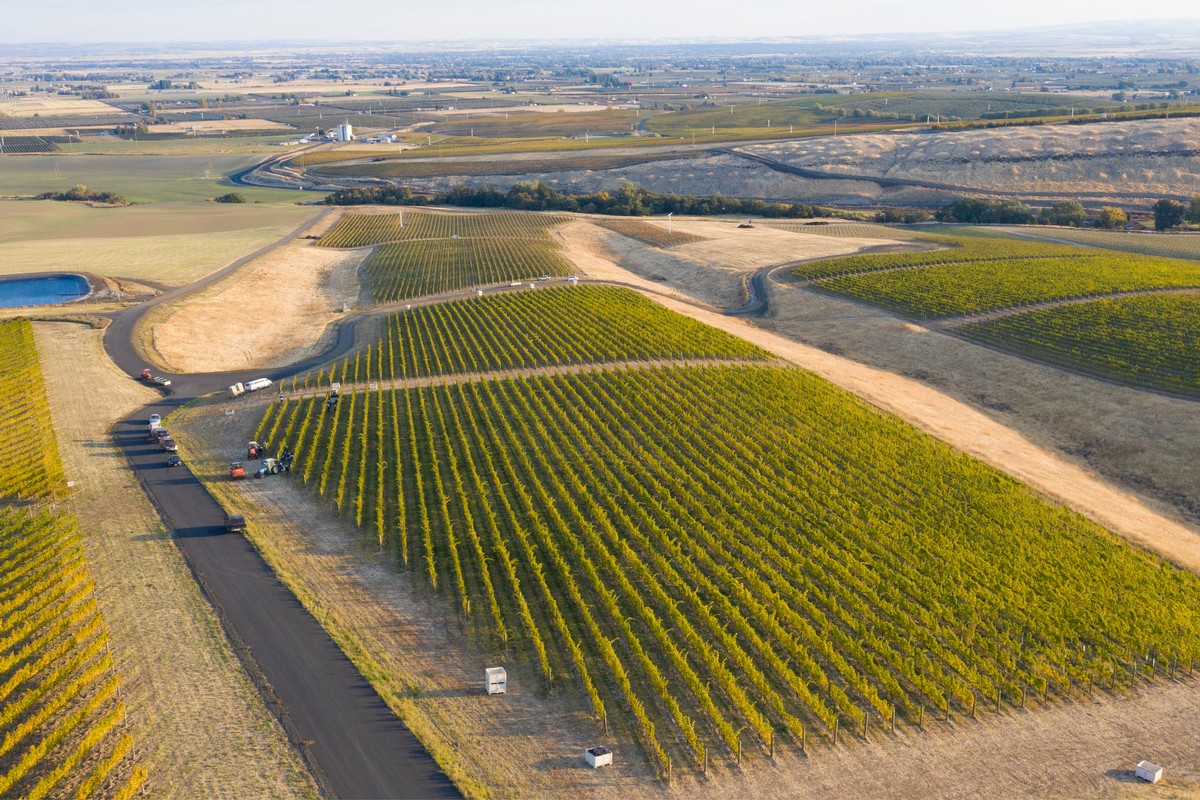 Pambrun Vineyard is planted alongside Walla Walla visionaries in SeVein. Located on the Oregon side of the Walla Walla Valley, SeVein is a collection of some of the highest quality vineyard land in the world anchored by the renowned Seven Hills Vineyard, one of the oldest and most prestigious vineyards in the region. We believe the unique microclimate of SeVein, with its rugged terroir, high elevation and both loess and fracture basalt soils, will produce some of the finest Cabernet Sauvignon and Bordeaux varieties in the world.
To date, we have planted 19 acres with Cabernet Sauvignon, Merlot, Cabernet Franc and Petite Verdot. We own 90 acres in total across two sites with 50 of them plantable. The vineyard is managed by Sadie Drury of North Slope Management with a commitment to environmental stewardship through our LIVE (Low Input Viticulture & Enology) and Salmon-Safe certifications.
Vineyard Characteristics
Elevation: 1050 – 1,200 feet
Soil: wind-blown glacial loess
Rainfall: average 8-9", mostly in winter
Heat Units: 2,700 – 3,300 growing degree days
Wind: consistent southwest airflow
Aspect: northern
Spacing: 7 x 4, single cordon
Certifications: LIVE & Salmon-Safe
Established: 2016
We also sourced fruit from select neighboring SeVein vineyards including Seven Hills Vineyard, Summit View Vineyard and XL Vineyard.