Pambrun Family History
President Thomas Jefferson commissioned the expedition of Lewis and Clark to explore the western half of the continent, which included Oregon and Washington as the areas are known today, to establish trade with the Native Americans. This expedition opened the door for further trade and diplomatic relations.
After fighting in the War of 1812, Pierre Chrysologue Pambrun was stationed as the administrator for the trading company Hudson's Bay at Fort Nez Perce, thus establishing the Pambruns as one of the first families of Walla Walla. With the support of his wife, Catherine "Kitty" Hortense Umfreville Pambrun, his family laid their roots and had vast influence on settling and developing the Pacific Northwest.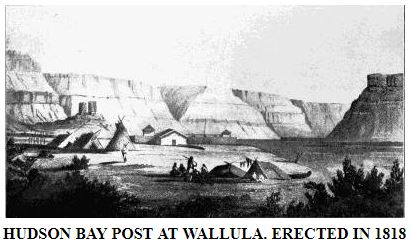 Pierre Chrysologue and Catherine Hortense Umfreville Pambrun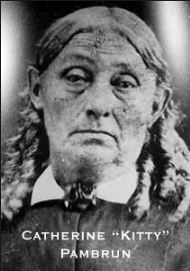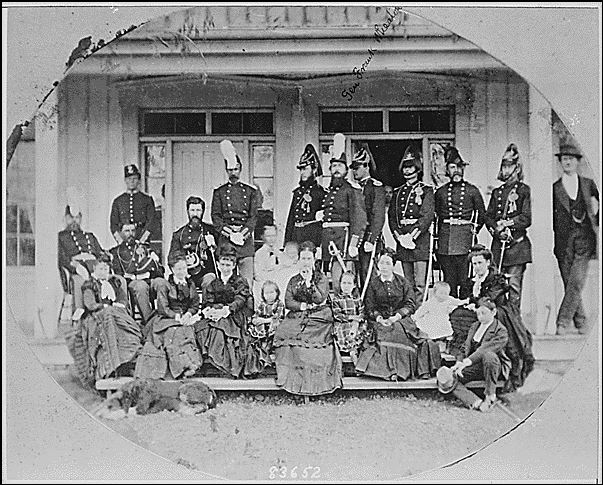 Fort Nez Perce in 1874
Pierre C. Pambrun was born a French-Canadian in Quebec on the 17th of December, 1792. He fought against the Americans in the war of 1812, rising to the rank of First Lieutenant, and then went to work at the Hudson's Bay Company in 1815, with postings in the wilds of British Columbia before being reassigned to Walla Walla.
Catherine "Kitty" Umfreville Pambrun was Métis born in 1805 at York Factory in what is now northern Manitoba near Churchill. She was the granddaughter of the rather notorious Edward Umfreville, who fathered many children in and out of wedlock and chronicled his adventures in a 1790 memoir. His offspring included Kitty's father Thomas, born to a Cree woman known as Miss Constant.

Kitty worked with her husband to lead Fort Nez Perce (1832-1841), ushering in a time of peace to the trading post and Columbia Basin. She was a resourceful and able pioneer woman who was known to welcome famished travelers with lavish hospitality. Kitty and Pierre had six children during their years in British Columbia and Washington.
In 1841, while riding on the lower Walla Walla River his horse spooked Pierre was impaled on a saddle horn and mortally wounded. In terrible pain for the six remaining days of his life, he was able to dictate his will to James Douglas, who would later become Governor of British Columbia. His friend, missionary Marcus Whitman, whose name still graces a college and hotel in Walla Walla, could not help him. Pierre died on May 15th, at the age of 48. He was buried in Walla Walla and his remains were later removed to Vancouver, Washington.
Pambrun Family Today
To this day, many descendants of Pierre and Kitty reside in Walla Walla. Jim Bernau, Founder and CEO of Willamette Valley Vineyards and fourth great-grandson of Pierre, returned to his roots by acquiring vineyard land in SeVein and established Pambrun wines. Inspired by his family's heritage, he has set out to create elegant, terroir-driven Bordeaux varietals from the Walla Walla AVA.
This endeavor has inspired a reconnection with the Pambrun family. In spring 2019, they gathered to celebrate their family history and the release of the latest vintage of Pambrun wines.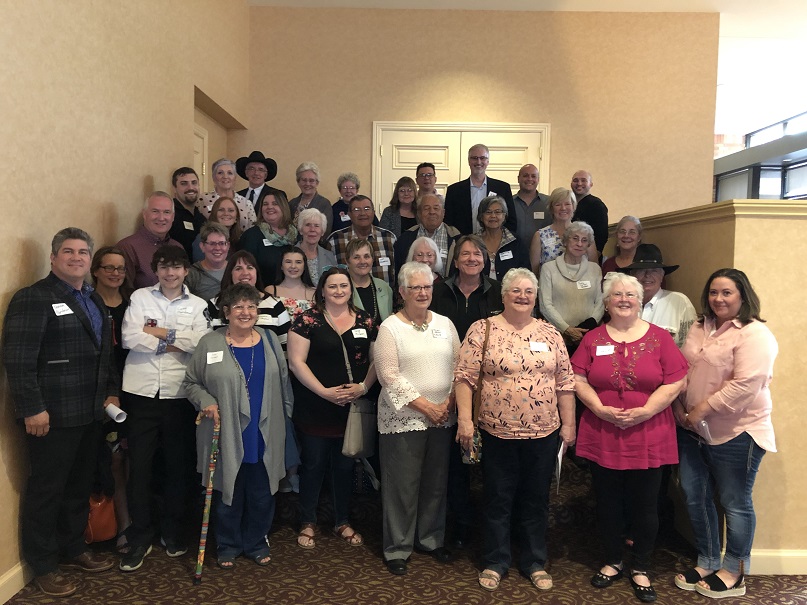 The Pambrun family reunites in 2019 to celebrate the latest release of Pambrun wines.