Meet Our Team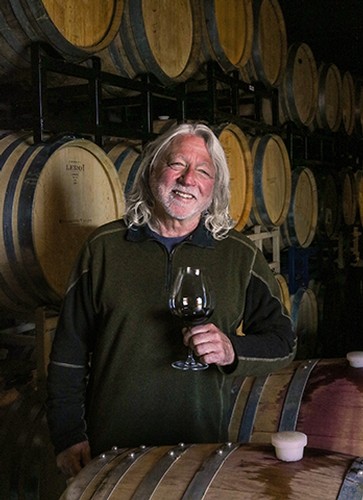 Terry Culton, Director of Winemaking & Vineyards
Fueled by a passion for crafting visionary wines and a spirit that craves discovery, Terry Culton's professional pursuits have brought him back to Willamette Valley Vineyards as our Director of Winemaking & Vineyards. In this position, Terry leads Willamette's winery and vineyard teams.
Initially inspired by his mentor Kenneth Volk, founder of Wild Horse Vineyard and Kenneth Volk Vineyards, Terry worked the "Pinot Trail" in California's Anderson Valley and Oregon's Willamette Valley. He first worked at Willamette in 1997 as our Cellar Master, supervising the cellar crew and managing inventory as well as the bottling line.
From there, Terry went on to develop a 20-year career making acclaimed wines for several California wineries, including work at Calera in Hollister, California, where he worked with the pioneering Pinot Noir maker Josh Jensen. Terry left Calera to work with Hoffman Mountain Ranch's vast plantings of Rhône Varietals.
For 10 years, Terry honed his unique style of vineyard-driven, well-balanced wines. His enthusiasm for winemaking led him to start Culton Wines, which produced mainly Rhône varietals and blends in small lots from ultra-premium Central Coast grapes. His overall approach is to blend wines that are elegant and food-friendly manifestations of terroir.
Terry later went to Le Vigne Winery in Paso Robles, California. During his first year at Le Vigne, he received 98 points and a double gold award from Sunset Magazine on Le Vigne Paso 2019 Rosé of Sangiovese.
Terry's return to Willamette brings him back to his beginnings at a time of abundant possibilities. The winery continues to develop its deep portfolio that includes classic Oregon Pinot Noirs as well as sparkling wines made with estate-grown fruit and bold reds from the Rogue Valley AVA and the Walla Walla Valley AVA.
---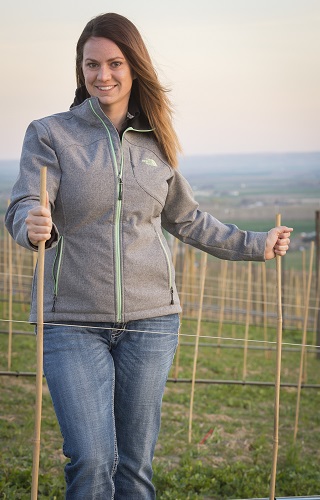 Sadie Drury, Vineyard Manager
Sadie Drury is a Walla Walla native who has been passionate about agriculture since her first job of picking strawberries at the age of 12. In 2007 Sadie decided to combine her passion for agriculture with her love for quality wine by attending the Center for Enology and Viticulture at Walla Walla Community College and pursuing a career in viticulture. In 2008 Sadie started an internship at Ciel du Cheval Vineyard where she moved up the ranks to Assistant Vineyard Manager. Sadie joined the North Slope Management team in early 2013 and took over the reins of Operations Manager and Viticulturist later that year. She currently manages 8 vineyards including Seven Hills Vineyard. Sadie is involved with many winegrowing organizations. She's a past Washington Technical Chair for LIVE Certified (Low Input Enology and Viticulture), she currently sits on the board and technical committee for Vinea Sustainable Trust, she is a member of the Education Committee Washington Winegrowers, and she is on the Oregon Wine Standing Committee on Research. Sadie is committed to growing the highest quality wine grapes possible while improving sustainable practices industry wide.